TWIN FALLS — Ratnadeep "Sanu" Chakraborty loved helping his mom cook.
"The moms are the best at cooking," Chakraborty said. "They have some magic in their hand."
With a decade of experience as a professional chef under his belt, he might have some magic in his hands, too. It certainly tastes like it.
Along with Sanu's brother, Sanju Chadhoury, and Sanu's wife, Rosmery Chakraborty, Sanu is a co-owner at a new Twin Falls Indian restaurant, Saffron.
Sanu said that business has gotten off to a good start since the June 13 opening. He hopes to introduce Twin Falls residents to modern Indian cuisine.
"They're scared a little bit to try new things," he said of Twin Falls diners. "But they're trying."
Long road to the Magic Valley
Sanu grew up in Kolkata, India, the capital of West Bengal. He loved playing cricket and soccer as a kid, but when he had to choose a profession in his early 20s, he opted to attend culinary school.
After four years in a formal culinary program, and turns at five-star restaurants in India, Sanu accepted an internship at a restaurant in Sun Valley. He worked there for a few years, and later cooked in Los Angeles and San Francisco before coming to Twin Falls.
According to Sanu, Saffron wasn't really his plan — at least not this early in life. He said that the restaurant wouldn't exist without the help of his brother, Sanju Chadhoury, who brings the business savvy to the table.
"I just cook food," Sanu said. "That's it."
He also credits his wife for making the restaurant a reality.
"Rosmery always pushes me," Sanu said. "She's the girl who gave me the confidence."
Rosmery grew up in Peru and moved to America with her family a few years ago. She says she fell in love with Sanu because he also knows how to cook Peruvian food.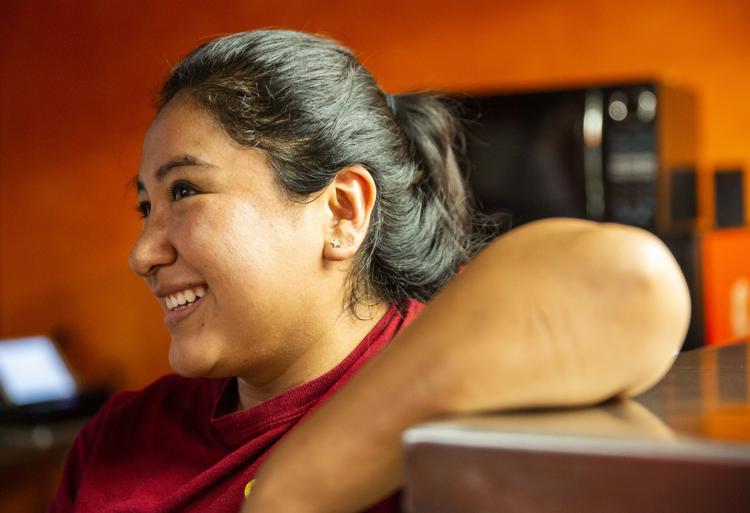 Rosmery might be the biggest fan of Sanu's cooking chops.
"I used to be skinny," Rosmery said. "But since I met him …"
A taste of India in Twin Falls
Times-News Staff Photographer Pat Sutphin and I were fortunate enough to appreciate Sanu's culinary talents firsthand in August. I sampled the buttered paneer. Paneer is essentially Indian cottage cheese, which Sanu curdles in house. Here in the Magic Valley, paneer might not be terribly expensive to make, but Sanu said it's a pricy product in India.
The paneer was excellent, as was the sauce it was served in, made of roasted tomato, bell peppers and cashews. I enjoyed it with paratha, a delicious thin, fried bread, and basmati rice.
Sutphin had karahi lamb, made with saffron, yogurt and rosewater.
"The meat was tender and it had a bit of a spice aftertaste that was a nice surprise," Sutphin said.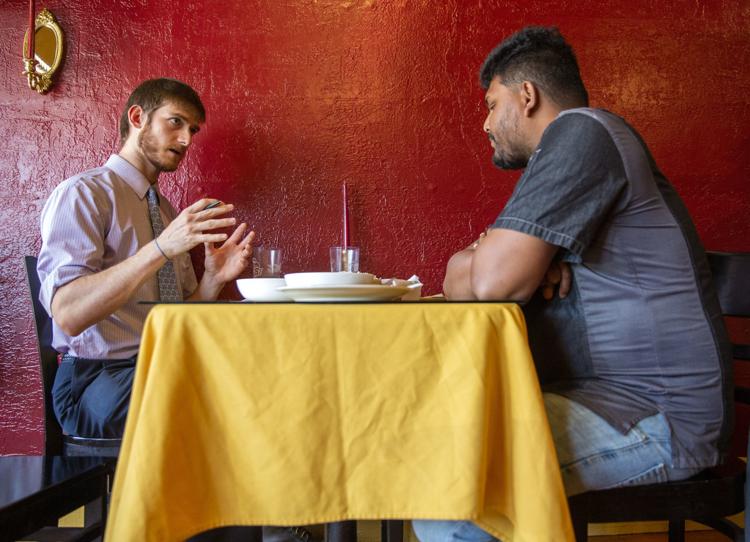 Sanu wants to expose south-central Idaho to Indian food, while using local products. Mozzarella, for instance, is a food that doesn't appear in traditional Indian cuisine, but it's an ingredient Sanu likes to use on his modern menu.
Saffron's menu will change with the seasons, Sanu said. He plans to rotate the options so that diners can experience fare from all over India, not just one region.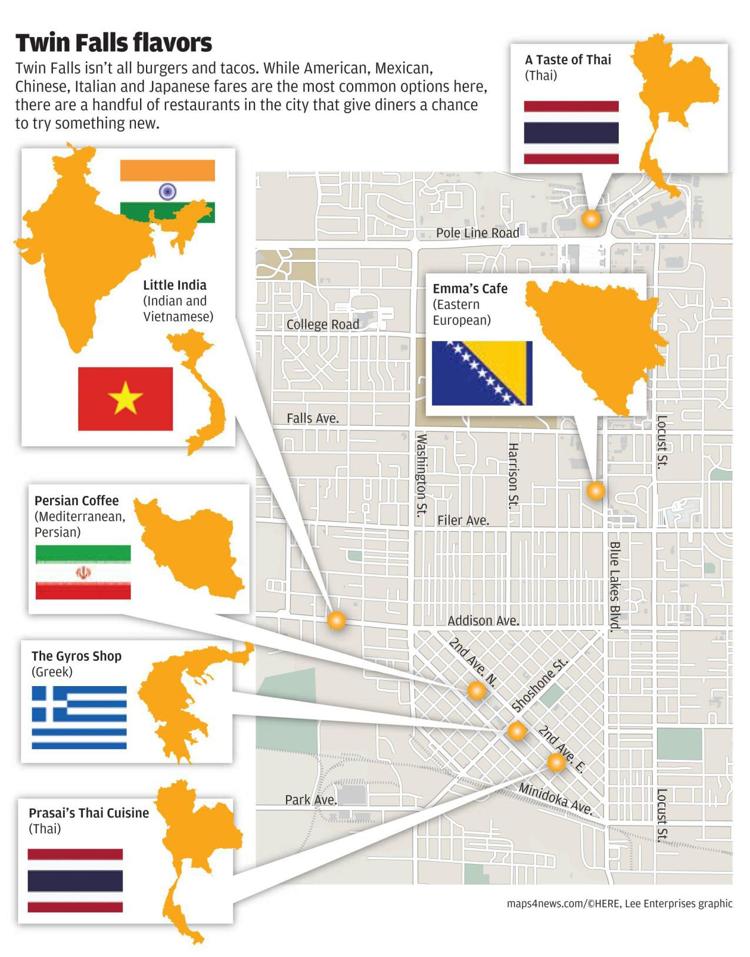 It's important to prepare customers healthy, well-rounded meals, Sanu said. He cares about aesthetics, too, often decorating his creations with microgreen garnishes.
"You eat with your eyes first," he said.
It's obvious how much Sanu cares about food. He could talk about cooking non-stop for hours, describing subtle flavors and how the best part of being a chef is making diners smile.